NOBLE GIFT is one of the largest, most recognizable and effective social schemes in Poland. It was set up in 2001. It implements and develops a system of smart, personalised aid that is unique in the world, thanks to which material and mental support goes to concrete people and families in a difficult situation. Aid in the form of Christmas gifts made by donors responds to the actual needs of the recipients, is an impulse for change for them and motivates them to become independent and take responsibility for their lives.
In over 17 years of the GIFT's existence, the material support provided in this way to the needy has exceeded a quarter of a billion zlotys, and several million people have joined the scheme in various roles.
OUR OPERATIONS CONTINUE TO GROW THANKS TO AMAZING PEOPLE LIKE YOU!
HOW WE OPERATE?
In NOBLE GIFT, we inspire people to leave their well-known and safe environment and become heroes that change the world around them! How do we do that?
The NOBLE GIFT operates all year long and is funded from donations. Its strength comes from professionally trained volunteers: in 2017 alone, over 12,000 were involved in the scheme. It is them who travel all over Poland every year to look for real poverty. Acting locally, they obtain information about families in need.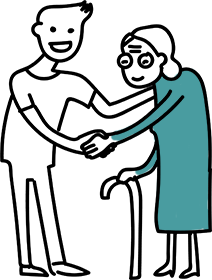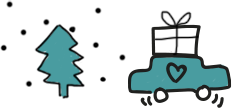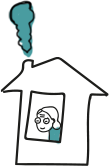 WHO WE ARE?
The organiser of the NOBLE GIFT is the WIOSNA Association, a non-profit organisation based in Krakow. The NOBLE GIFT was established in 2001, and the scale and range of its operation is systematically growing. During the first edition of the scheme, 30 families received support. In 2017, this number was 700 times higher.
The NOBLE GIFT is apolitical and connects people regardless of their views. Many well-known people who enjoy social recognition have been involved in its activities for many years. Pope Francis has blessed the GIFT, and the donors include the first Solidarity trade union leader, Lech Wałęsa, the President of the Republic of Poland, Andrzej Duda, the First Lady, Agata Kornhauser-Duda, the President of the European Council Donald Tusk, former President of the European Parliament Jerzy Buzek and the Prime Minister of the Republic of Poland, Mateusz Morawiecki.
NOT ONLY THE GIFT
The NOBLE GIFT is not the only social scheme organised by WIOSNA Association. We are also involved in promoting young artists (the ART NOW scheme), we support innovative business (THE SPIRITUALLY – BRILLIANTLY – GLOBALLY CONGRESS), and our second most recognisable scheme, apart from the NOBLE GIFT, is the ACADEMY OF THE FUTURE
Yes, you can (help)
Since 2016 people living abroad have had the opportunity to support our organisation. If you want to help, just visit our website springfoundation.org.

The Spring Foundation, a US-based non-profit organisation, is aimed at improving the lives of underprivileged children and families in Poland. We bring together motivated volunteers and generous donors with those who need it the most – families and children in poverty. Through our partnership with WIOSNA Association in Poland, we apply a proved approach to provide assistance with long-term results. The Spring Foundation is based in Chicago. Our activities fall into one of two categories: Awareness Building and Fundraising. The funds we raise support Stowarzyszenie WIOSNA by funding both of their schemes, Szlachetna Paczka (NOBLE GIFT) and Akademia Przyszlosci (Academy of the Future).
If you want to help by supporting our organisation, there are several options:

Support us – by regularly supporting our activities, you allow us to expand and contribute to smart and direct aid impacting the lives of thousands of people by giving them a chance for a better future.

Donate – this way we can target more people in need, involve and train even more volunteers to introduce real change in their communities

For financial aid or support, please use the following bank information:
SWIFT: RCBWPLPW
Bank BGŻ BNP Paribas
ul. Kasprzaka 10/16, 01-211 Warszawa
IBAN: PL 21 1750 0012 0000 0000 2060 1264
Together we can achieve more!
Let's change the world to the better place!